Tactile tapestry
an interactive touch-and-listen experience using old-school and new technologies (2019)
made with electroconductive thread, linen and silk fibres, electronics, loom. audio recording.
The Tactile Tapestry is a handwoven piece that responds with sound upon touch, exploring storytelling through interactive technology and traditional crafts. It is woven with electro-conductive thread on a loom inherited from my grandmother.
Each figure on the tapestry is connected to one of eight chapters of an audio story, that the audience can play in order or randomly.

The Tactile Tapestry was displayed at FutureFest by Nesta at the Barbican, London 2019.
The piece builds on research and technology developed by Allesia Milo, published at

https://auralcharacter.wordpress.com/aural-fabric


The piece was been developed with support by Tim Olden, John Wild and JamieMaule.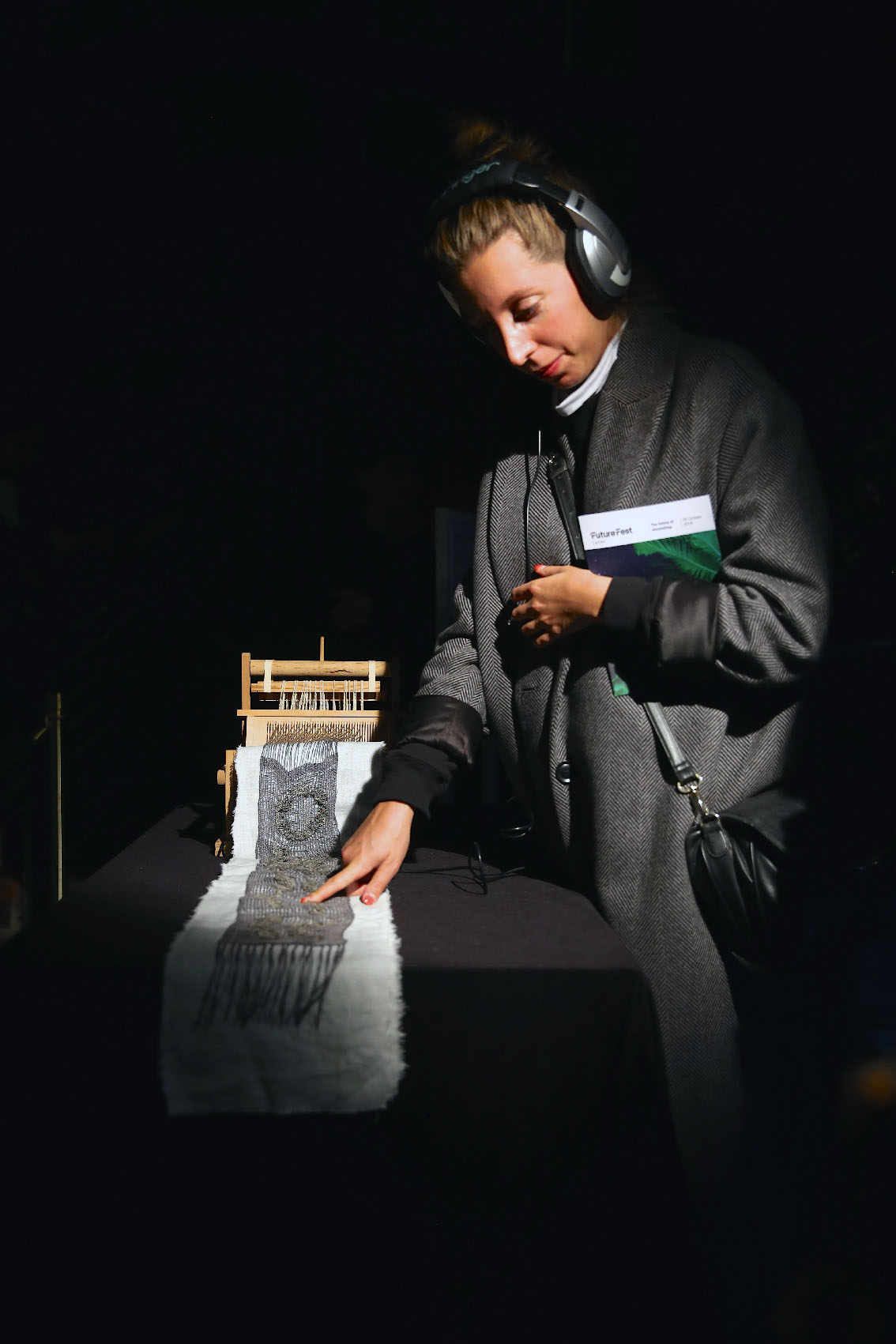 Above: At the event FutureFest Late by Nesta: The Future of Storytelling, October 24th, 2019 at the Barbican Conservatory (UK).
Photos by Dr Dylan Yamada-Rice.