Wermlands Eda / Waters Higher Than Heaven
a written-visual diptych bound into one book (2021)
printed with letterpress and risograph, hardcover

_


‣ Jump to read :

__
---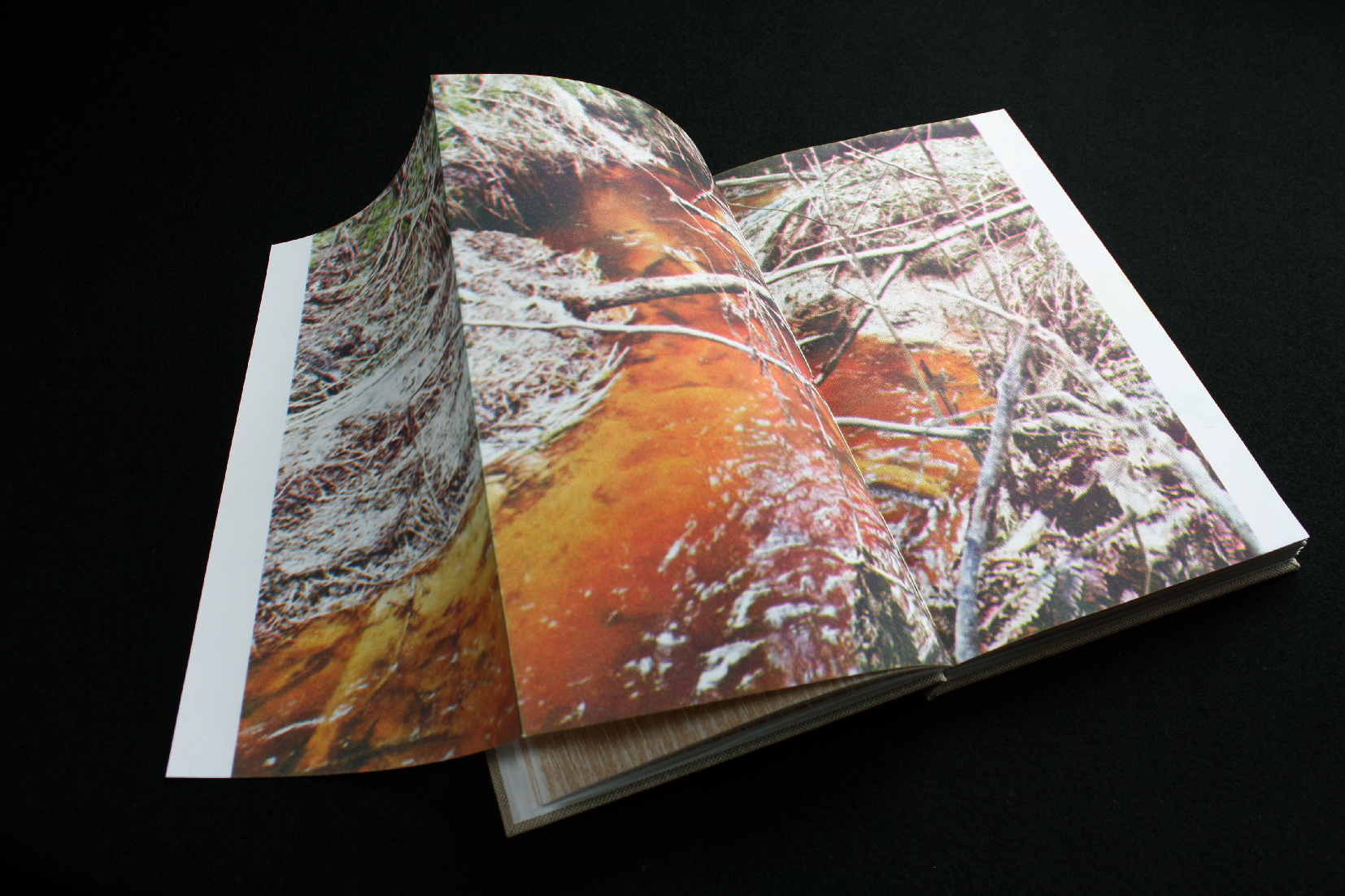 Title
Wermlands Eda / Waters Higher Than Heaven
Binding
Hardcover with linen cloth, handbound, wrapped in printed sleeve
Format
2300 x 1400
Paper quality
Arctic Polar Smooth, 120gms, short grained
Printing techniques
Letterpress
Risograph

With thanks to Ian Gabb, Dr Nerys Edwards, Kristian Brage, Sharon Lee.


---
Reading space
at BEEP BEEP! The end of the end of the world, Menier Gallery (2021)
printed publication, sound, electronics, custom built seat
Photos by Ben Deakin,
In the background, work by Arthur Wilson and Laurene Pilastre.
---