1.

Eda Brunn badhus, maj 2020 / Eda Brunn bathhouse, May 2020

2.

[swe]
Vattnet från källan kan kännas igen på den bruna färgen, och på den roströda färgen på leran som vattnet färdas över och genom.
[eng]
The water from the well is recognised by the distinct brown colour of the stream and the rust dye in the mud that the water passes over and through,

3.

[swe]
Den rostfärgade leran samlades upp i burkar.
[eng]
The rust stained dye was collected in jars.

4.

[swe]
Leran tömdes i kaffefilter och fick droppa av i flera timmar, för att torkas.
[eng]T
he mud was poured into coffee filters and left to drip for several hours, to dry out.

5.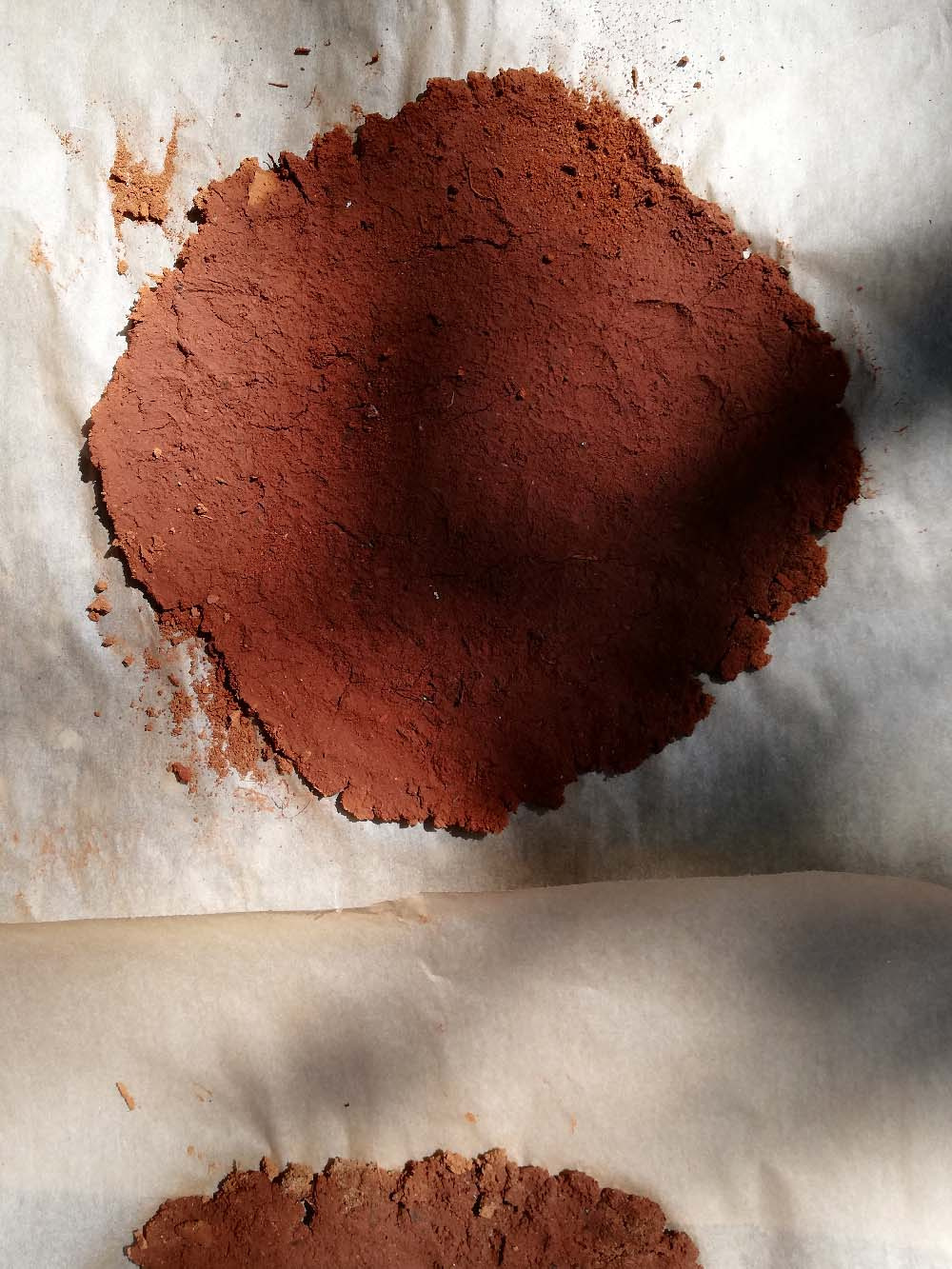 [swe]
Leran tömdes sedan ut på ett bakplåtspapper, blev utbakat till en kaka och lämnades att torka i solen över en dag.
[eng]
The mud was then poured onto a baking sheet, flattened out and left to dry in the sun for a day.

6.

[swe]
Lerkakan filtrerades först genom en sil för att rensa ut kvistar och annat skräp, och sedan genom en bomullsduk för att förfina materialet till ett puder.
[eng]
The dry mudcake was first filtered through a kitchen sieve to rinse out straws and other refuse, and then filtered through a plain weave cotton fabric to shape the material into a fine powder.